Awarding web based monitoring system
Awarding web based monitoring system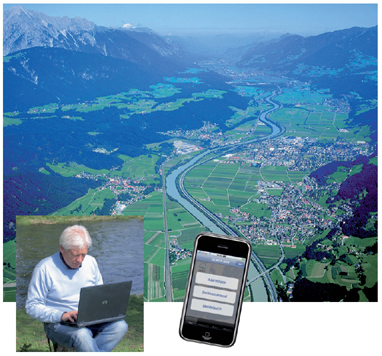 SCADA.web makes remote monitoring easy, cost-saving and reliable - everytime and everywhere.
With the new SCADA.web the users are informed about their decentralized technical facilities, equipment and networks operators, always and everywhere. The user also benefits from the easy-to-use technology and the resulting cost savings.  
 In SCADA.web, the web portal for remote monitoring and remote controlling, it is an innovative range of services for water, energy, environmental, supply industries and infrastructure, which is offered by HST and other system partners.
Beacuse the procurement of a Central omitted is the monitoring of machines and plants possible now, which because of costs couldn#t be remoted. The stations communicate over the Internet for Example via GPRS in real time with the portal.
The portal contains all mondern SCADA-Functions:  
Supervise
Remote control
Data aquisition
Analysis
Reporting
Alert messaging
SCADA.web is in the web-browser or like an app at any time of the day on every place on PC, PDA or smartphone available.
The unique complete service includes not onyl the fee for the safe operation of the protal and the cummunication with the ditributed systems but also the ready installed stations outside. - Neither for a unifying center for the monitoring technology in the decentralized machinery and equipment.


SCADA.web Highlights
Remote alerting at critical states
Visualization of the system state in am Process image.
Regulary report shipping via E-Mail
Complete Service (optional)
WebCam Integration
OPC UA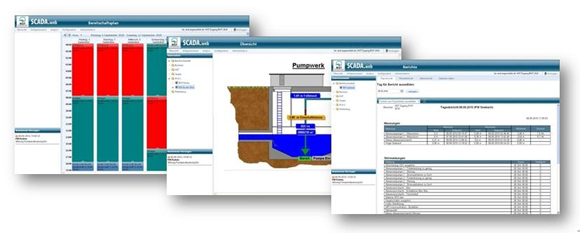 Visual Process Analyzing
SCADA.web includes a complete Integration of HST TeleCam. This allowes a timebased presentation to any camera picture. The camera pictures will automatically be stored on the scada.web-server and effects an performant access. 
SCADA.web brings an optimum of analyzing process data by combining historical archive data with visual informations. The trace-function shows process values and Camera pictures at the same point of time.
Guest access
Log In with the Guest access and convince yourself of selected features.