Technical characteristics
Technical characteristics
This is achieved by a central server for all users provided in a professional and highly available data center. On this server the process data of all connected stations are stored and operated by the web portal. The connection of the users stations takes place via GPRS, UMTS or DSL. .
The users access the portal via Internet. Access to the data can be done through the use of web technologies around the clock via a PC, PDA or Smartphone. Disturbance can be alerted on mobile phones (SMS), or by e-mail.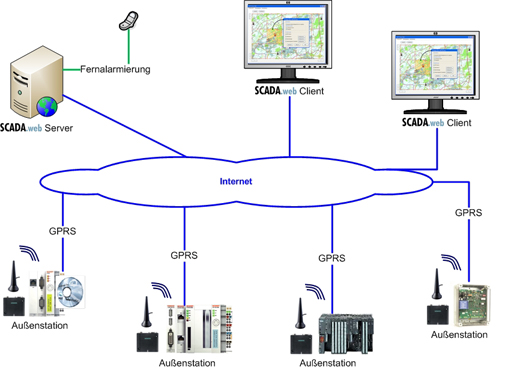 Significant technical aspects
Connection of remote terminal units
The individual RTUs are usually connected via communication over the Internet to the server of the web portal.
The communication has to be made through Internet-based, eg by.:
Because the server of the web portal has a constant connection to the Internet, the remote control station may also transmit data directly to the server where this data will be archived.  
OPC interface in the headquarters
In the headquarters, the RTUs are connected via OPC server to the monitoring system. This ensures that remote terminal units of different manufacturers can be used.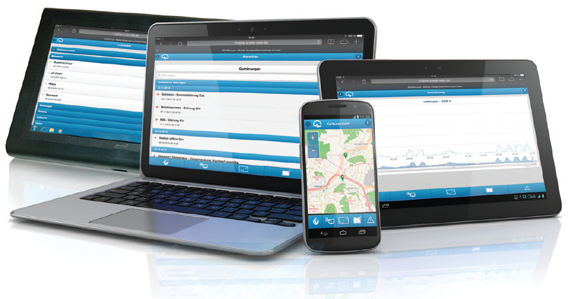 Operation of the portal
The users themselves can also be accessed through the Internet, from his workplace by using a browser on the actual web site and operate it.
The access to the SCADA.web protal carried via:
Browser
App for smartphone or tablet (Android, iOS, Windows phone)